Who We Are
---
DigTribute is a Circular Economy Platform. We promote Earth-friendly products and services both pre-launch and in market and facilitate comprehensive customer review of sustainability.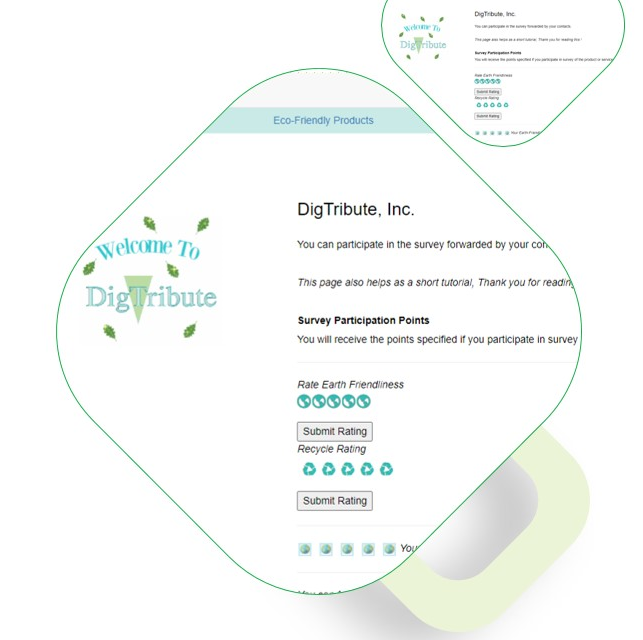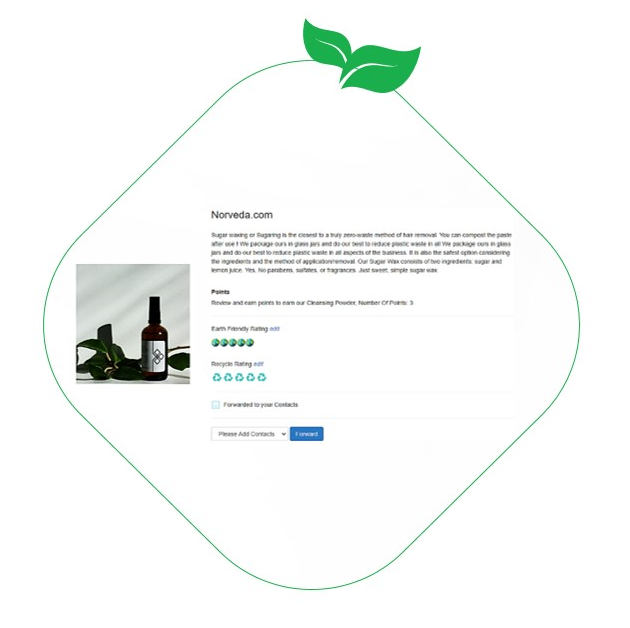 What We Offer
---
A Win-Win-Win platform for Customers, Businesses and Earth.
Customers can Review Earth Friendliness of Products and Services and Earn Points.
Businesses can promote Earth-Friendly products already in market.
For Earth, as we all know Ecological impact of a product is determined in it's design phase so we facilitate Businesses to survey and take Customer feedback of Eco-friendly products before launch.
What We Do
---
DigTribute only collects data regarding Customers review of products and services regarding earth friendliness, reusability or whether it can be recycled. For that data Customers are given value as points which can be redeemed for Gift cards of Businesses that advertise with us. Customers are given the option to remain anonymous on DigTribute site by using a DigTribute pen name.

We are creating a crowdsourced platform for customers to rate the Earth friendliness of Eco-Friendly products and Sustainable services. We are encouraging customers to review more detailed sustainability factors such as reusability, materials used and disassembly. We understand that not all products and services currently used by us can be eco-friendly, reusable or can be recycled. We hope to encourage usage, purchase the more Earth friendly product or service by providing a platform for everyone to rate these products and recommend them.